Introduced in 1997, this non-alcoholic premium brew promises the full flavored taste, smooth finish and authenticity Coors is famous for.
ABV < 0.05%
IBUs = 6
Calories = 58
Carbs = 12.2
A non-alcoholic light lager
ABV < 0.05%
Combining the great taste of Paulaner Hefe-Weizen w/ natural effervescent lemonade in a non-alcoholic alternative for a refreshing fruity yet malty taste. The citrus notes of lime, orange & lemon match the wheat beer perfectly & provide a unique balanced taste.
ABV < 0.05%
IBUs = 5.5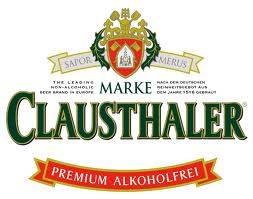 From the very beginning we have been brewing Clausthaler with our own special method. This is how we earned our reputation as the "Beer among nonalcoholic brews": our crisp taste, smooth in character & complemented by an elegant dryness, has a distinct real beer flavor
ABV < 0.05%
A European non-alcoholic lager
ABV < 0.05%